Bucs Clinch 2nd Place; Saints Lose Top Seed
December 13th, 2020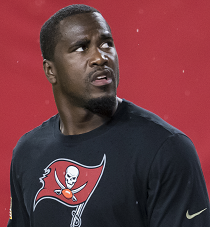 It was a very eventful Sunday in the NFC South, and for more than the reasons Joe mentioned in the headline.
First the Bucs have clinched at least a second-place finish in the NFC South, as Tampa Bay upped its record to 8-5 while the Falcons and Panthers lost to bad teams and fell to 4-9 with three games remaining.
For you perpetual schedule watchers, that means the Bucs are just about certain to play the second-place finisher in the NFC North and in the NFC West next season. Tampa Bay will play the entire NFC East and the AFC East teams in 2021.
Thanks to the Saints' defense getting gutted by the Eagles for 413 yards today in a stunning 24-21 upset, New Orleans (10-3) has not locked up the NFC South title yet. But more important, the Saints no longer hold the No. 1 seed in the NFC. That now belongs to the Packers (10-3), which beat the Saints earlier this season.
Joe has a twisted hope that the Bucs face the Saints in the wild card round of the playoffs. First, Joe thinks it's very tough to beat a team three times in one season. Second, Joe would love for Bucs fans to have the opportunity to attend the playoff game. The Saints allow fans; the Packers, Seahawks and Redskins do not).
And lastly, if Drew Brees is still hurt or healing, then Joe would consider that an advantage for the Bucs.