What Did We Learn About The Bucs?
November 15th, 2020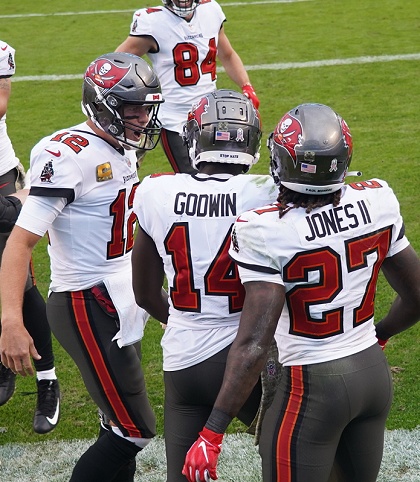 It's always fun when you drop 46 points on a crappy division opponent and your head coach says after the game that the offense left at least 20 points on the field.
That's what Joe calls a good day.
So the Bucs are 7-3 and amazingly it seems they have so much room to improve. What a great sign!
Improvement is always a postgame theme for Tom Brady, but today he took a postgame moment to praise "a lot of mental toughness from the guys this week."
That's understandable from Brady after an awful loss, a hurricane and a screwed up Saturday plane ride to face Carolina. But Joe asked Brady after the win if he had to channel extra mental toughness himself after a rough week.
"Any time you lose it sucks for you, for your coaches, for your families, for your friends, for everyone that follows you … and when you lose you gotta figure out how to get on track. No excuses. This team hasn't made any excuses all year," Brady replied.
Joe likes that Brady believes the team hasn't made excuses; it's an important mentality for the players to have — even though they have made excuses about still getting to know each other. And Bucco Bruce Arians says there's some sort of night-game discomfort among the roster, which smells like an excuse.
Joe really is not sure what to make of the Bucs. They are damn good and dangerous. Their record speaks for itself.
But there are holes and inexperience on defense and question marks overall. Joe's still not sure what happened last Sunday. Today, Tampa Bay crushed a team that doesn't match up well against them and has lost five straight games. At 3-7, the Panthers are bad.
The Bucs have only two very strong teams remaining on their schedule, and they're up next in Tampa. The Rams are followed by the Chiefs.
If the Bucs can win just one of those games, Joe believes they will have answered every last critic, sitting at 8-4 at their bye week with four nothing-special teams remaining for the stretch run.
These next two games likely will be critical to the franchise's direction. Joe can't wait.