Time/Date Announced For Week 16 Game
November 30th, 2020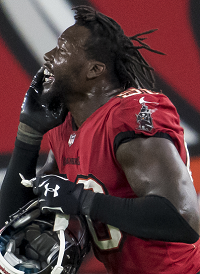 The NFL has made the call on the Bucs' previously to-be-announced date/time in Detroit for their Week 16 game against the woeful Lions.
Kickoff is set for 1 p.m. on Saturday, Dec. 26, which means the Bucs travel north early on Christmas Day (and Joe will be watching with Ira Kaufman and fired up Bucs fans at Big Storm Brewery in Clearwater).
Immediately following thet Bucs game is a clash between the 49ers and Cardinals. With a little luck, a loss there by the Cardinals could lock up a Bucs playoff berth before Week 17.