Kwon Alexander Lands In New Orleans
November 2nd, 2020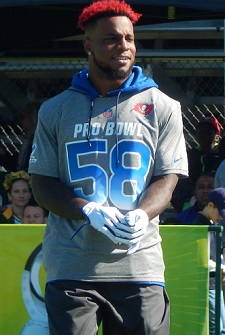 It is said that good NFL organizations get rid of players sooner rather than later, meaning before they lose their value.
Today, linebacker Kwon Alexander, the former Bucs Pro Bowler and 2015 fourth-round pick, was traded from the 49ers to the Saints for a conditional fifth-round draft pick.
Alexander continues to be injury-prone and has missed the last three games with a bad ankle. When Kwon plays, he's usually quite productive, but he's only played in 13 regular-season games since leaving the Bucs after an injury-plagued 2018 season.
A man once known as The Jameis of the Bucs defense is now a member of the Bucs' biggest rival and a teammate of Tampa Bay's former turnover-machine quarterback.
Both are just 26 years old.
It's not long ago that those two guys were considered the future of the Bucs franchise. Man, the Bucs have come a long way in a short time.