When Did Antonio Brown Get The Playbook And Throw This Year With Tom Brady?
October 28th, 2020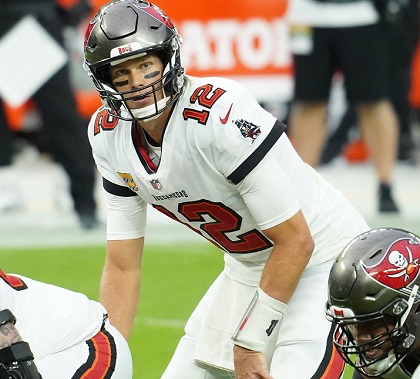 Yes, Bucco Bruce Arians said, "Tom didn't have anything to do with it" regarding the Antonio Brown signing.
But an ex-Buccaneer and an NFL super insider, a couple of guys who consider Arians a friend, don't believe him.
Joe's talking about former Bucs QB Chris Simms and Mike Florio, NBC's super NFL insider.
During a recent episode of PFT Live, Simms and Florio theorized that Tom Brady had throwing sessions with Brown earlier this year in preparation for the recent signing by Tampa Bay. And both speculated that Brown got chunks of the Bucs playbook forwarded to him weeks ago by Brady.
Remember when Rob Gronkowski bragged about going through the Bucs playbook weeks prior to the trade that sent him to Tampa?
The Florio-Simms discussion centered around how long the learning curve might be for Brown once he is able to resume practicing next week, after his current eight-game NFL suspension expires. Simms thinks Brown will be able to adapt very quickly, at least for enough plays to have him take about 20 snaps against the Saints in Week 9.
Brady will babysit Brown, Simms explained, including upon breaking the huddle in games. Remember, Simms was an assistant coach with the Belicheats for a season before jumping into broadcasting.
Yeah, yeah, Joe knows the company line, "Tom didn't have anything to do with it" … and he knew it was fourth down.