Super Bowl Could Be Pushed To March
October 21st, 2020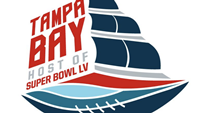 Joe is writing the following because the Super Bowl is scheduled to be played at the Den of Depression in February. And, because the Bucs are gunning to be the first team to play in and host a Super Bowl.
Per John Breech of CBS Sports, Packers president Mark Murphy spoke at a Packers fan rally in Tampa and said the NFL could push the Super Bowl back to March if further scheduling changes due to COVID-19 pop as they have the past few weeks.
The Super Bowl is currently scheduled for Feb. 7, 2021.
Murphy added a March date would be a worst-case option. Previously, Michael Silver of NFL.com reported the NFL had contingency plans to play the Super Bowl later than scheduled if the regular season or postseason schedule is further twisted due to postponements.
Already the Super Bowl has a normal bye built-in for the Sunday prior to the game when the Pro Bowl is normally played. The 2021 Pro Bowl was canceled last week.
Also last week speaking with Chris "Mad Dog" Russo of SiriusXM Radio, JoeBucsFan.com columnist Ira Kaufman told Russo he spoke to to Derrick Brooks about this. Brooks serves as a member of the Super Bowl LV host committee.
Per Ira, Brooks said the NFL has yet to ask the committee to push back the date of the Super Bowl but the committee would be amendable to a postponement, if necessary.