Evaporating Excuses II
October 14th, 2020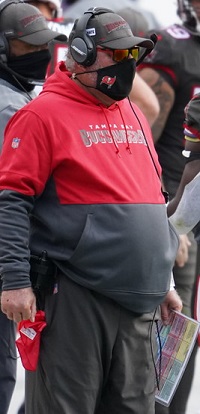 Last night Joe enjoyed a Bromosa from Big Storm while simultaneously watching the Tampa Bay Rays move to within one game of the World Series and the Tennessee Titans embarrass NFL teams that make excuses.
Joe used the headline above because Joe wrote an Evaporating Excuses post last week after game announcers continued to talk about the Bucs offense still needing time to get used to each other in Week 5.
In these bizarre pandemic times, teams more than ever need to have a zero-excuses, highly-focused approach.
Locally, the Tampa Bay Lightning set that standard by winning the first major sports title during The Sickness. And now the Rays have risen to the top of baseball's food chain after leading the American League through the shortened regular season.
Last night, the COVID-19 riddled Titans shocked the NFL world after 16 days off and many missed practices due to The Sickness. Tennessee pounded the then-undefeated Bills 42-16 and committed just six penalties and zero turnovers. They were sharp, even with former Bucs running back Snoop Dogg McPlaybook getting nine carries and lots of work as a third-down back.
Joe turned off those games and proceeded to pace the neighborhood while thinking about whether the Bucs would finally deliver 60 minutes of consistent play in a game for the first time this season against Green Bay on Sunday.
Joe is sick and tired of the Bucs' inconsistency — win or lose.  Joe almost would be ok (almost) with the Bucs losing Sunday, as long as they play at or close to their ability for a full 60 minutes. It's not too much to ask from a veteran team with a veteran coaching staff.
It's Week 6. There are no more excuses.
It's time to play consistent football for the rest of the season. With the talent on the Bucs roster, consistency should be enough to get them into the playoffs.