Saints 34, Buccaneers 23
September 13th, 2020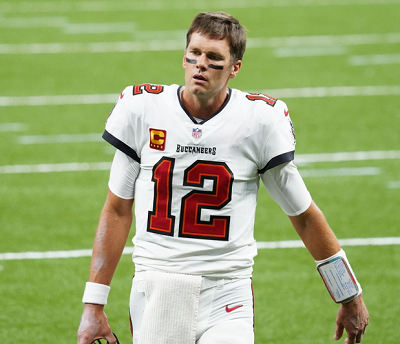 Well, that sure looked familiar.
Unfortunately.
The Bucs couldn't run the ball, threw a couple of ugly interceptions and made their share of bonehead presnap penalties and miscues. A struggling secondary dragged down a suffocating run defense and the special teams needed special help.
It didn't look like a new-look Bucs team outside of the punishing opening drive.
Mike Evans was held to one catch for 2 yards. Joe sure hopes Evans' hamstring was a big reason why. And why are Saints players still getting in his head? Didn't he learn that lesson years ago?
The Tom Brady debut is one to forget, as was the Leonard Fournette debut.
The good news is Carolina and Atlanta lost.
Stick with Joe for much more from this game.