Old Gronk Returns
September 28th, 2020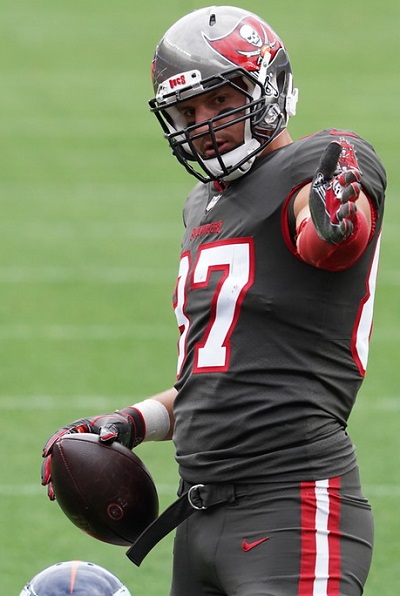 One very cool thing that came out of the Bucs' win yesterday was the old Gronk became the new Gronk.
A combination of his low numbers and a few plays where he appeared to lumber led many folks to drop the curtain on foot-rubbing Bucs tight end Rob Gronkowski's NFL career.
Despite NextGen stats showing he is as fast as he was years ago, he seemed to be, well, like a steak that was left on the grill too long. More than well done.
Even last week, Gronk said, just a few days after Bucs coach Bucco Bruce Arians said he won't target tight ends all game, "I came here to block, baby."
Well, Gronk went to Denver to block. And to catch. And he flashed like the old Gronk. The same Gronk that will someday be in the Pro Football Hall of Fame.
Gronk had six catches on seven targets against the Broncos. He totaled 48 yards. Not half bad for a tight end, especially one that folks had put out to stud like an old racehorse.
Joe is starting to conclude that Gronk was just really, really rusty from taking a year off. Many people had said this and Gronk seems to be confirming it with his play.
This is a good sign, as this trend suggests Gronk will get better and better through the season.