Loaf Alert
September 14th, 2020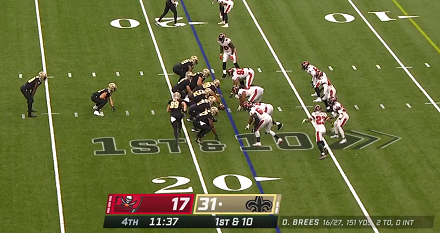 For those who like to watch film and re-watch Bucs games many times like Joe does, the play shown in the screenshot might interest you. It's the first play after Mike Edwards pulled a Timmy Lupus and cost the Bucs a turnover on special teams.
The defense didn't exactly play that important next snap with their hair on fire. Joe's microscope focused mostly on Ndamukong Suh.
Take a look on your DVR or at NFL Game Pass.