Ira Kaufman's 10 Takeaways From Bucs-Broncos
September 27th, 2020
BY IRA KAUFMAN
Whether it's major-league baseball or the National Football League, complete games are hard to come by.
So it is with the Tampa Bay Buccaneers, who suffered a second-half offensive lull for the second consecutive week against a pedestrian opponent.
Tampa Bay came out ready to play again on both sides of the ball and only self-inflicted wounds prevented a runaway in Denver.
Last week, it was a flurry of dropped passes that undermined Tom Brady's unit. On Sunday, it was an array of penalties along the offensive line.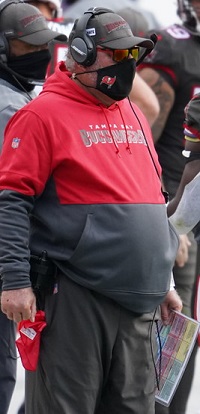 The bigger news is the Bucs are deservedly 2-1 heading into a home game against the Chargers that will feature a sprinkle of fans at Raymond James Stadium.
As expected, the injury-ravaged Broncos couldn't muster much against this marauding defense. Even with Drew Lock under center and Courtland Sutton on the flank, Denver was going to struggle to score points. Without them, the Broncos had no chance.
That's the best news of all for Buc fans … this defense is for real. Nine solid games in a row suggests Todd Bowles is orchestrating a scary unit filled with playmakers at all levels.
Complete game? No. Bruce Arians may not like the phrase "killer instinct," but that's what Buc fans crave. They want more focus after halftime because you don't get to play the Panthers and Broncos every week.
Still, there's a lot to be proud of at One Buc Place. We're nitpicking wins now instead of bemoaning losses.
That, my friends, is called progress, with a capital P that rhymes with C that stands for championship.
Here's How the West Was Won:
* At some point in Denver, you have to figure Bruce Arians sauntered over to Bowles with a question: Are you sure Antonio Winfield Jr. is really a rookie? No wonder Buc brass was so impressed with the second-round safety from the first day of training camp. Winfield continued his barnstorming tour Sunday with 6 stops, a sack, a tackle for loss and a pass defended. It wouldn't be a shock in three months if he's in the thick of the conversation for Defensive Rookie of the Year.
* Until the Broncos drove for a TD late in the second quarter, Tampa Bay had outscored its last two opponents 44-3 in the opening half. That means this coaching staff had these guys ready to play from the jump, a welcome change from the usual sluggish start Buc fans had grown accustomed to.
* Any way you look at it, the second half was tough to watch. Both teams took turns making mistakes and the zebras were way too busy. The 5,700 Denver fans allowed into Empower Field coughed up a lot of cash for their tickets. They deserved more entertainment value in the final two quarters.
* Assistant coach Keith Armstrong was embarrassed by Tampa Bay's special teams play in New Orleans, so he honed in on the details. The results have been impressive. A week after outplaying Carolina's special teams, the Bucs blocked a punt and held the Broncos to ZERO return yards. Meanwhile, three of Bradley Pinion's five punts backed Denver up inside the 20 and Ryan Succop made both of his FG attempts.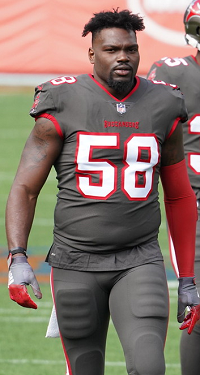 * It was a productive day catching the ball for Rob Gronkowski – you know, Tampa Bay's self-avowed blocking tight end. All kidding aside, Gronkowski and O.J. Howard had nine catches between them on 11 targets. They kept the chains moving and helped the Bucs dominate time of possession.
* No wonder Arians kept talking up this defense all offseason. Last week, the scorecard read five sacks and four takeaways. Against the Broncos, it was six sacks and two takeaways. Lavonte David always seemed to be in the right spot while Shaq Barrett made a triumphant return to Denver with two sacks, three tackles for loss and two QB hits. "I put up our guys against anybody's," Arians said of this defense. He just might be right.
* Nine penalties for 71 yards is not acceptable, especially when your ground game generates only 68 yards on 25 carries. The offensive line regressed from a standout effort in Week 2 and this week's tape session with Joe Gilbert won't be pleasant.
* Mike Evans may have just turned in the most unusual stat line of the young season. Two catches, two yards, two TDs. Talk about impact. Buc fans aren't complaining.
* The Bucs, who haven't started a season 3-1 since 2011, will be favored at home against the 1-2 Chargers and another inexperienced quarterback. They have rebounded nicely from the disappointment in the Superdome and this fast, hungry defense is good enough to keep them competitive every week.
* Brady continues to look more comfortable with his targets and getting the tight ends involved is a good sign. His lack of mobility is a concern, but only if his protection breaks down on a regular basis. Keeping Brady upright remains Job 1 if this franchise is serious about making a January run. The Bucs converted 8-of-16 on third down Sunday, a testament to what this offense can do if No. 12 has time to weave his magic.