America Watched The Bucs
September 15th, 2020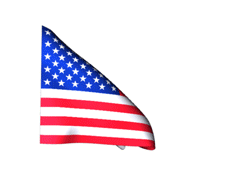 The nation had its eyes on the Bucs.
The Bucs were the national broadcast for the NFL on FOX and the debut of park-violating, home-invading, NFLPA-ignoring Bucs quarterback Tom Brady wearing Bucs white shattered TV records.
As you can see in the graphic below, this was the most-watched NFL game on Opening Weekend in years.
("AFOTW" stands for "America's Game of the Week.")
The star-studded showdown between Brady's @Buccaneers and Brees' @Saints led America's Game of the Week to a strong start. 🦾 pic.twitter.com/q6NM6youjN

— FOX Sports PR (@FOXSportsPR) September 14, 2020
Yes, we all know the Bucs got more run than anyone ever dreamed possible. Joe was getting texts from friends and readers that the Bucs dominated coverage in the pregame shows (which Joe refuses to watch live unless it is Adam Schein's "That Other Pregame Show" on CBS Sports Network at 10 a.m.).
How much run did the game get? Well, FOX News sent one of its anchor babes (Ashley Strohmier) to do live stand-ups outside the Superdome Sunday morning. That is usually only reserved for a Super Bowl or a Final Four game.
Also, the Wall Street Journal did a game feature — the Wall Street Journal! Joe can never, ever remember the Wall Street Journal covering a Bucs game.