Torn Quad Ends Gerald McCoy's Season
August 17th, 2020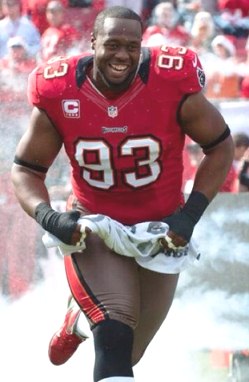 Some consider Gerald McCoy a Tampa Bay legend, a future Buccaneers Ring of Honor inductee, so Joe is sharing this sad news.
The Dallas Cowboys put on pads today for the first time, as did most teams across the NFL, and McCoy was a casualty. The six-time Pro Bowler tore his quadriceps muscle, the team announced, and he'll now head for season-ending surgery.
What a tough break for a guy who hasn't had a serious injury in many years.
McCoy signed a multi-year deal with Dallas this offseason, and he has a load of time to recover, so Joe suspects this isn't the end of McCoy's football career.
Joe wishes McCoy well.