"Most Important Of All, Tom Has To Learn The DBs In That Division"
August 2nd, 2020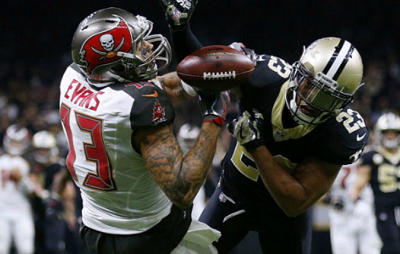 There's lots of talk out there about Tom Brady needing to build chemistry with his receivers, but there's little chatter about Brady's other big learning curve.
Leave it to a Hall of Famer to dive into the latter.
Retired legendary general manager Bill Polian was doing just that on SiriusXM NFL Radio last week, explaining that Brady "most important of all, has to learn the DBs in that division."
"When a DB is pressing up on top of the receiver at the line of scrimmage, most DBs will lead with one hand or the other depending on what leverage they're going to play. And the receiver has to know which hand he's going to lead with and the quarterback has to know which hand he's going to lead with because the hand with which he leads, if you get step on him, that hand is late; that's where you throw the ball," Polian said "That's why [quarterbacks] study all that film. That's why they stay up nights late studying film, trying to get a tip on how a guy's going to play.

"[Brady's] got to learn an entirely new conference. … I guarantee you he's done quite a bit of film work already, and will throughout camp. But nothing beats being out there on the field …"
Polian wove that chatter into how Brady will need to blend that defensive backs knowledge into learning the nuanced strengths of his pass catchers. And the last piece of the puzzle, Polian explained, is the "body cues" — non-verbal/instinctive communication between Brady and his receivers that sometimes will change weekly. He'll have that with Rob Gronkowski, but it will take time to develop that trust and elsewhere.
Yes, Brady has to pull of a Superman-like job to be firing on all cylinders against the Saints in 42 days.