"FIVE!"
August 19th, 2020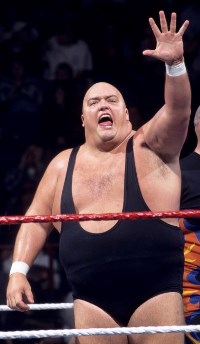 Former WWF wrestler King Kong Bundy made the cry "FIVE!" famous. Bucs linebacker Devin White wants to match that.
Bundy, the former wrestling star of the golden era of the WWF (now WWE), was never satisfied with a three-count to beat his opponent. He would pummel the poor sap so badly that he demanded the referee to end the match on a five-count.
Thus, Bundy's calling card was "FIVE!" which he would holler after each win and while entering the ring to begin a bout.
White wants to be famous for the five-count as well, so he said today in a Zoom conference call. Five for sacks, and more importantly, five for picks, his goal this year.
"Five, but that's the least I can get," White said of his goal for interceptions this season. "I have to get my hands on some balls. I'm in man coverage a lot but when I'm in zone, I have to find the ball.

"I have always had a knack for fumbles and fumble recoveries. But growing up picks have never really been my thing. I'm trying to make it my thing."
Getting five picks as a linebacker, an inside linebacker especially, is a high goal. For example, the great Derrick Brooks (though not an inside linebacker) had five in 2002, the Super Bowl season of the Bucs. That was Brooks' personal season-high. Lavonte David has five in 2013.
If White can match Brooks and David, Joe will just go ahead and say it, that's playing damn good football.
Joe hopes that after White gets a pick this year, he pulls a Bundy and hold up an open palm and screams for an NFL Films or network TV camera, "FIVE!"