Bucs' Offensive Tackle Opts-Out
August 6th, 2020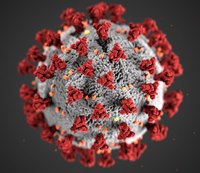 No, not that one.
Not long ago, Bucs rock of a left tackle, Donovan Smith, told the world on Instagram that he is "not a lab rat" and suggested he may take a pass on the 2020 season because of The Sickness.
Well, the Bucs have their first player opting-out before today's 4 p.m. deadline, while Smith may be staying (at the time of this typing). Another tackle decided to skip this season. Tom Pelissero of NFL Network said backup tackle Brad Seaton has informed the Bucs he will opt-out.
Now the question is, will Seaton be the only Bucs player bowing out?
#Bucs tackle Brad Seaton is opting out of the 2020 season. He qualifies for the higher-risk stipend. His statement: pic.twitter.com/xUmS5qX5TR

— Tom Pelissero (@TomPelissero) August 6, 2020