NFL Wags Finger At Tom Brady
June 24th, 2020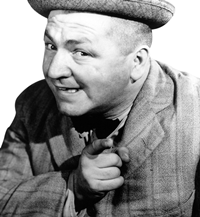 While the NFL apparently won't come down on park-violating, home-invading, NFLPA-ignoring Bucs quarterback Tom Brady, that doesn't mean the NFL isn't scolding him.
Yesterday WTVT-TV Channel 13 obtained video of yet another Brady workout with teammates at Berkeley Prep. Other players ID'ed (some from Jenna Laine of ESPN) were Sean Murphy-Bunting, Jamel Dean, Mike Edwards, Blaine Gabbert, Chris Godwin, Ryan Griffin, Rob Gronkowski, Ryan Jensen, Ronald Jones, Scotty Miller and Dare Ogunbowale. This practice comes just three days after the players' union medical director Thom Mayer advised NFLPA members as a whole to avoid practicing together until training camp.
The edict came just hours after the Bucs confessed two unidentified players tested positive for "The Sickness."
Per Laine, the Bucs, the NFLPA and the NFL were alerted to Brady's Tuesday workout. The NFL, per Laine, isn't exactly happy but the players are not on team property and therefore are on their own time and cannot be ordered to halt.
"Everyone associated with the NFL should follow the recommendations and guidelines of state and local authorities and medical experts, including the NFLPA," NFL spokesman Brian McCarthy told ESPN.

"The league is working with the NFLPA to conclude the remaining protocols and finalize arrangements for the safe opening of training camps next month."
Outside of maybe not wearing masks, which will irk Tampa mayor Jane Castor even more, Brady and Co. aren't doing anything illegal. Not by the NFL and not by the City of Tampa and not by the NFLPA.
Hey, look at the bright side Bucs fans. At least Brady doesn't seem as militant as former Rays slugger Aubrey Huff.
In this NFL Network video below, Ian Rapoport seems to think if this were any other player than Brady leading a workout against the wishes of the NFLPA, that player might be in hot water.
Just a few days after the NFLPA asked players not to hold workouts amid an uptick in COVID-19 positives… #Bucs QB Tom Brady had his teammates working out this morning. pic.twitter.com/9xogj1qMBB

— Ian Rapoport (@RapSheet) June 23, 2020