Did The Bucs/NFL Save A Life?
June 19th, 2020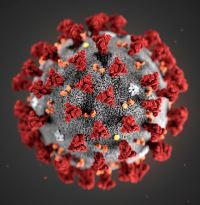 Just after news broke Thursday night that a member of the Bucs' coach staff (unidentified) tested positive for "The Sickness," Joe got a twitter from a loyal reader suggesting this is a sign there will be no football this year.
On the contrary, not only does Joe think the revelation was good in the long run, but may have saved a life.
The easiest way to make sure Bucs staffers and players don't come down with this is testing, testing, testing. Daily if need be.
Joe was tested two weeks ago. It took maybe 15 seconds. It was quite uncomfortable but totally painfree (a nurse jams a Q-tip up both nostrils about as far as it will go just long enough to get a sample. Again, painless but uncomfortable. You just wanted to sneeze really bad).
The NFL had strict protocols for teams to follow (which are being refined) in order for team facilities to be partially opened this week. One was testing.
These strict protocols may have saved a life or lives. Think about it: The Bucs assistant who tested positive was asymptomatic. Had he/she not been tested, he/she could have spread this to untold numbers of people, including 67-year-old Bucco Bruce Arians (67) and offensive assistant Tom Moore (81).
As we all know, "The Sickness" really does a number on senior citizens, sometimes resulting in death.
The way Joe is looking at this, it is a good thing those NFL protocols are strict. They may have already saved a life.