Why Were The Boxes Stacked?
June 19th, 2020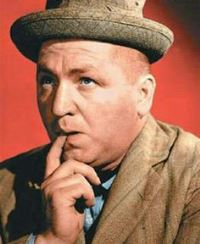 Here is an interesting thought to how the Bucs may look this year on offense. And frankly, Joe has no answer for this riddle.
A stat from the PFF Tribe crawled into Joe's Twitter timeline last night that got Joe's attention. The tribe had a stat for which quarterbacks threw the most against stacked defensive boxes, at least eight defenders in the box.
The top two quarterbacks are somewhat easy to figure out as they had excellent ground games. Kirk Cousins of Minnesota and Jimmy GQ of San Francisco.
The third signal-caller really shocked Joe because he was a quarterback who had no run support. That would be former Bucs quarterback, Mr. Entertainment, America's Quarterback, Pro Bowler Jameis Winston.
No, this post isn't about Jameis. It's about the Bucs.
(The fourth quarterback on the list was Derek Carr. This too was a little odd as the Raiders' run game wasn't that great.)
This raises several questions for which Joe has no answer.
Why were teams stacking the box on Jameis? He had no run game. Was this a way defenses figured they could rattle him? It didn't work so well, as he led the NFL in passing.
Why didn't the Bucs run more screens? Not sure this is a valid question because, again, it wasn't like the Bucs couldn't pass the ball.
How much different will the Bucs offense look this year?
And will defenses stack the box on park-violating, home-invading Bucs quarterback Tom Brady? If they do, how will Brady make them pay? Joe is sensing Brady can carve up a defense that stacks the box just as well as Jameis could.
The fact teams stacked the box so often on the Bucs could also explain why Jameis was pounded so often.
Joe just found this really weird: defenses cramming everyone upfront so much against the Bucs when the run game was so pitiful.