The Strangest Draft
April 9th, 2020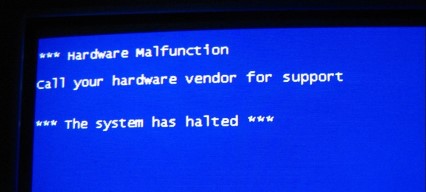 So when the NFL begins the draft later this month, it will have to rely on technology like never before.
Thanks to the [national advertisers don't like that word], the NFL has had its team headquarters on lockdown forcing everyone to work from home.
That holds true for the draft. General managers will run the draft from their homes. Coaches and scouts will also be forced to stay home. So video conferencing, FaceTime, Zoom, group texts, you name it will be utilized by teams.
Today in a pre-draft press conference (hosted by Zoom, naturally), Licht was asked about the technical side of this draft.
Yesterday, we learned how quickly Zoom can freeze up several times on a user as Tom Brady tried to conduct his interview with Howard Stern using the video conferencing software.
Recently while on SiriusXM NFL Radio, Licht admitted he was scared his WiFi might crash during the draft.
So like teams hold many mock drafts to prepare for the draft, Licht and his staff is also doing mock drafts with various pieces of technology going down at different points.
"We are currently going through a lot of scenarios with that," Licht said. "We are working through a lot of different platforms in terms of video conferences.

"We are going to find the best one, the most secure-run and we will have some mock situations of our own."
Licht and his staff are also prepared to use old fashioned landlines if they have to.
"Sometimes you can get a little bit technical in these situations," Licht said. "You want to make sure you have a [landline] phone and several phones available to you, cell phones and what have you.

"Sometimes, it comes down to [picking up an] old fashioned phone and calling the league office and saying, 'We are going to pick this player.'"
Licht admitted a Bucs IT guy will be stationed in his house throughout the draft.
As for the mechanics of turning in the card, virtually, when the Bucs make a pick and technology goes down, Licht said the "least of his concerns" is who contacts the league office to turn the pick in.
"It will get in one way or the other."