Redefining Accuracy
April 13th, 2020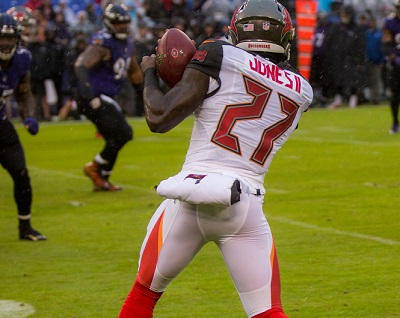 Bucs pass catchers will be in for something very different this season.
And Joe's not talking about playing lots of games under lights, or with no fans, or with a running back that doesn't induce vomiting.
Joe's talking about a new level of accuracy from a quarterback.
One of two men largely given credit for drafting Tom Brady,  former Patriots, Falcons and Chiefs executive Scott Pioli, recently told WFAN radio that he thought he understood quarterback accuracy before he began watching Brady work with the Patriots.
He explained that early in Brady's career the QB was criticized for making bad throws but the criticism was misguided. Pioli noted how those who daily saw Brady work after, before and during practice knew he was just doing in games what he focused on with receivers all week — throwing where only his receiver could catch the ball.
Pioli emphasized that Brady will work on this constantly.
Joe thinks that might be a bit of a transition for Bucs receivers, who should expect greater pressure on them from the quarterback position to run routes more precisely. Precision seemed to be an issue last year, if you believe Bruce Arians, Chris Godwin and assistant coach Antwaan Randle-El.