Welcome Back, Jameis Abandonders!
March 17th, 2020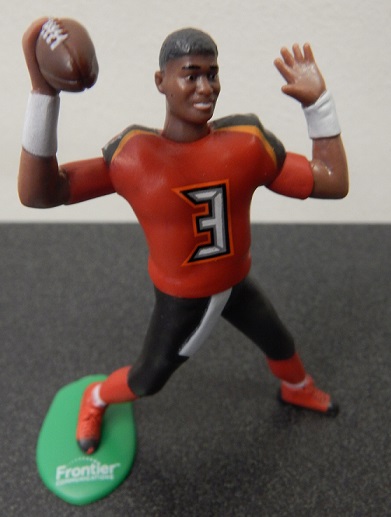 Team Glazer wouldn't admit it, and neither would the other men and women running the Buccaneers, but having Jameis Winston on the Tampa Bay roster drove away a percentage of fans.
Some left Bucs fandom the day he was drafted. Others bolted when Jameis agreed to a 2018 deal with the NFL that left him facing a suspension and branded as a sex offender under the NFL conduct policy.
Joe's not condoning or making excuses for those who turned in their fan card because they couldn't stomach America's Quarterback. And yes, Joe gets that a small percentage of those fans were racists. (Sadly, Joe filters plenty of racist, anti-Jameis comments from this website).
It's football. If you don't want to cheer for the Bucs, Joe doesn't care.
But Joe is happy to have those Bucs fans back who were practicing social distancing for the past couple of years or more.
Welcome back.
You'll find a load of talent on the roster, Tom Brady, Bucco Bruce Arians and the NFL clown-show operation that hopefully will change after more than a decade of disturbing moves and non-moves.
And you'll also find Joe as you left Joe, grinding away 24/7, hoping and praying the Bucs return to glory.