Odd Choice For Jameis
March 10th, 2020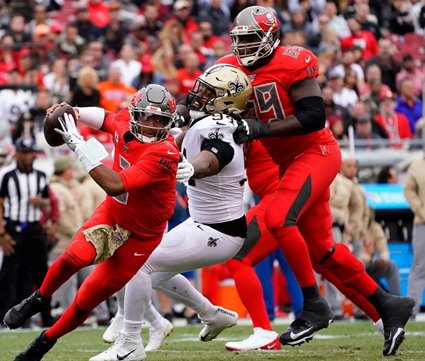 Joe wrote earlier about America's Quarterback, Jameis Winston, having a video produced — and just released — that showcases his rehabilitation from offseason knee surgery.
While mauling oranges and a four-egg omelette, Joe is trying to figure out why Jameis' team would inject his knee surgery into the national conversation about himself with free agency just a week away.
What might an owner of a NFL team think after watching that, an owner considering making Jameis the face of the franchise?
Is Jameis trying to let fans and the NFL world know he's hurt, in order to explain a lack of interest in him on the open market?
Joe has no idea and is trying to figure out the logic of it all. There's no heroic finish in the video featuring Jameis running and cutting and looking 100 percent healthy. So it's not like it's some sort of showcase of his health.
Would Jameis pass a team physical now?
This is all very interesting, and none of it surprises Joe considering how the Jameis camp has made a lot of puzzling and inept moves over many years.