Franchise Tag Delayed (Again)
March 10th, 2020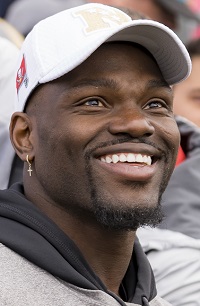 Today should have been the first day NFL teams were allowed to slap a player with a franchise or transition tag.
That is no longer the case. The NFL has pushed back the franchise tag to Monday, per Adam Schefter of BSPN.
The Bucs were rumored to be hitting sack king Shaq Barrett with the franchise tag. Then there was always the possibility that Mr. Entertainment, America's Quarterback, Pro Bowler Jameis Winston, could get hit with the transition tag.
The transition tag was based on a quirk in the CBA; in the last year of the current deal (which is 2020) teams were allowed to use both tags if no new labor agreement was ratified before the new league year that starts with free agency. Previously, teams could not use both in the same season.
However, the NFL pushed this tag day back due in part to the current vote and haggling with the NFLPA on a new CBA. A new CBA could wipe out the ability of teams to use two tags this offseason.
Monday is going to be a busy day. Not only is it the new Tag Day, it is also the first day of legal tampering as March 18, a week from tomorrow, the NFL free agency dinner bell rings at 4 p.m..