JPP's Market, One-Year Deals For Ndamukong Suh And Bruce Arians
March 4th, 2020
Podcast: Play in new window | Download | Embed
Subscribe: RSS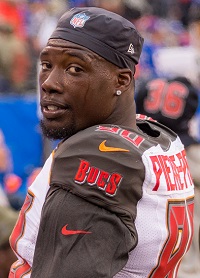 Last week at the NFL Scouting Combine, Joe talked Bucs privately with noted former Jets coach and personnel chief Pat Kirwan, the longtime prime time voice of SiriusXM NFL Radio.
Above is an audio excerpt of the chat. Click on it and listen as you prepare for a new edition of the Ira Kaufman Podcast coming later today. The Sage of Tampa Bay sports is fired up.
Kirwan touches on Jason Pierre-Paul's market value in free agency, along with Ndamukong Suh's, and he gets into the future of Bucco Bruce Arians. Always insightful, Kirwan is never boring.