Jameis Winston Perfect To Backup Brady — In New England?
March 4th, 2020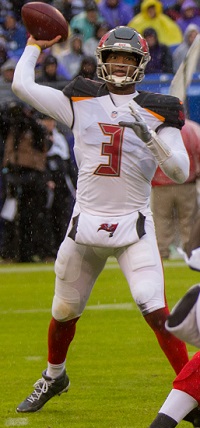 America's Quarterback, Jameis Winston, sure is getting a lot of national attention.
He was a hot topic on the BSPN TV airwaves twice yesterday.
In the video below, you'll see screamin' Stephen A. Smith barking about how Jameis is the ideal fit in New England because Bill Belicheat will straighten him out. Throw in Tom Brady mentoring him with Jameis in a backup role, Smith said, and that's a perfect tonic and role for 26-year-old Jameis.
Shockingly, former Bucs QB and current NFL analyst Dan Orlovsky agreed. (Agreement rarely happens on the screaming shows.)
Orlovsky says Jameis already has had great coaching with Dirk Koetter and Bucco Bruce Arians and hasn't succeeded, so a backup role in New England is ideal to rehabilitate him.