Jameis To The Dolphins
March 6th, 2020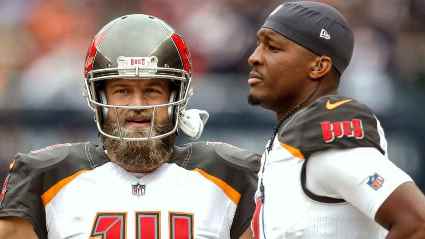 It's highly interesting when the brother of a Buccaneers legend speaks out on national radio and says he expects America's Quarterback, Jameis Winston, to be playing for the Miami Dolphins in 2020.
That's what happened yesterday, when Tiki Barber opened up on the NFL quarterback situation on CBS Sports Radio. Barber also works as a FOX game analyst during the regular season broadcasts.
"It's very simple why," Barber said of Jameis landing in South Florida. "Look, they want to go after a quarterback, a young quarterback, Jameis is established. Obviously, [Ryan Fitzpatrick] is going to be their starter going into camp; put that into quotes.

"They have a new offensive coordinator in Chan Gailey who runs this spread offense, which basically is spread it out and throw it deep. That's what Jameis does best. He may throw a lot of interceptions, but if you can create a situation where he has a downfield threat, I think it could work. And Devante Parker finally, finally, started to turn into that wide receiver everybody thought he was. I'm going to say Jameis to the Dolphins."
And in case you were wondering, Barber believes Jameis would take expensive-backup pay to go to Miami to resuscitate his career.
In Barber's world who would come to the Bucs to start at QB? Nick Foles, who Barber said is a big-armed thrower that fits their system.