Coronavirus Delays Could Help Jameis
March 13th, 2020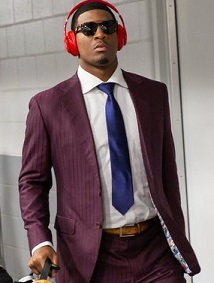 It's very possible that the NFL will delay the start of free agency, and that could be great for America's Quarterback, Jameis Winston.
Sadly, most of the sports world has shut down because of the pandemic sweeping the globe.
(Of course, the 12-year, no-snooze-on-Bucs-fans rule remains in effect at JoeBucsFan.com world headquarters. The fridge is stocked with Big Storm beer and Burger Monger leftovers.)
Jameis wants every football lover to know he's recovering from a significant knee surgery. If you missed it, Jameis released a video showcasing his recovery early this week.
The timing was odd. The fact the video didn't show him healthy, running and cutting was curious. And while it was nice to see Jameis working hard, it felt like a desperate move from an incompetent public relations team. It certainly wasn't a video that would inspire a team to hand him many tens of millions in guaranteed cash at the start of free agency next week.
However, if free agency is delayed six weeks, for example, that might buy Jameis enough rehabilitation time to have no problem passing a team physical anywhere, as well as provide time for him make a new video displaying feats of strength and agility without a knee brace.
Joe really thinks the state of Jameis' health could impact his market value. The Bucs have been so secretive about Jameis' knee injury and subsequent surgery; it makes Joe wonder what's really going on.