Bucs Gave Gerald McCoy His Cowboys Physical
March 20th, 2020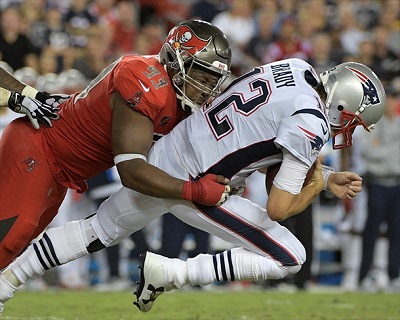 Remember when Gerald McCoy said he would be a Buccaneer for life after he was cut from team?
It seems McCoy really meant it, and that was put to the test this week.
McCoy is a new member of the Dallas Cowboys on a multiyear contract. And he told SiriusXM NFL Radio this week that he reached out to the Buccaneers for assistance in getting the physical exam necessary for the Cowboys to officially sing off on his new contract.
Players aren't allowed to travel to new teams for physicals, so there's a process by which they have to get them done near their homes. McCoy lives in Tampa and coordinated with his personal doctor and the Bucs to get it done, he said, citing the great relationships he has with the team.
McCoy got feisty in the interview when co-host Bruce Murray asked him about his snap-count total being cut significantly with the Panthers last season, and whether he could still be an every-down player if asked.
McCoy said he expects to play every down in Dallas and he stated he has never asked a coach to remove him from a game.