Arians: Third Down Won't Be For Ronald Jones
March 26th, 2020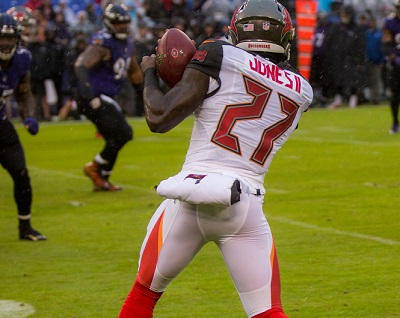 Bucco Bruce Arians clarified things for Bucs fans yesterday at the running back position.
He wants one upgrade that won't come from 21-year-old Ronald Jones developing.
Arians, like he said at the NFL Scouting Combine, wants a running back who is a true threat in the passing game, a wide receiver type who also runs the football. (See Charles Sims 2015).
Arians praised Ronald Jones' work as a screen-pass catcher but said that's not enough to make RoJo a three-down back in his offense.
"Dare [Ogunbowale] was pretty solid [at screens]. But just using backs out of the backfield as wide receivers, as primary receivers, that's not RoJo's deal," Arians said. "But hopefully we can find somebody like that, you know, that can compete with Dare on third downs and become more of a wide receiver threat."
Of course, Joe hopes Arians finds what he wants at running back. But Joe also hopes Arians finds a running back that can pound the rock like the other NFC South running backs: Christian McCaffery, Todd Gurley and Alvin Kamara.