"What In His Body Of Work Says It's Trending In The Right Direction"
February 16th, 2020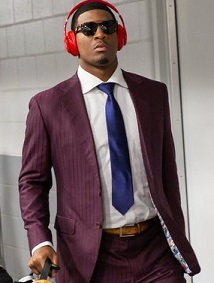 Former Jets and Browns head coach Eric Mangini, who was once Bill Belicheat's prized protégé, thinks there may be a reason to fire everyone with any power within the Buccaneers' organization.
The whole notion that Jameis Winston's alarming interceptions total partly was caused by him needing his vision corrected is mind-blowing to Mangini, as he explained Friday on FS1. Mangini just can't stomach that thought, and hopes it's not true.
If it is, per Mangini, everyone in charge of Tampa Bay needs to be shown the door because it would reveal gross incompetence.
As for Jameis the football player, Mangini doesn't think he's a fit with the Bucs. "What in his body of work says it's trending in the right direction?" Mangini asked.
That's a good question.
Mangini sees Jameis as a Ryan Fitzpatrick type, he said, saying at this point in his career, Jameis is ideal for "that Miami-esque rebuilding situation" because he can entertain and manage an offense.