Shaq Says He Understands Alienated Bucs Fans
February 6th, 2020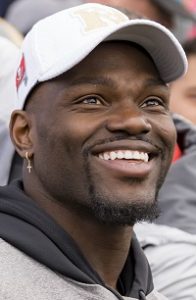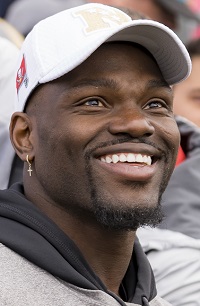 How many fans have the Bucs lost through the past dozen years?
Remember when Bucs gear was seen everywhere, and middle school kids weren't afraid of ridicule for being fans of the hometown team?
Ownership-sanctioned TV blackouts, incessant home losing, dumping good players for no good reason, bad drafts, more bad drafts, star players getting suspended for drugs and inappropriate behavior, signing money-first free agents, those are just some pieces to the lost-fans puzzle.
Buccaneers sacks legend Shaq Barrett feels the pain of fans, even though he's new to the Tampa Bay party.
Shaq explained on CBS Sports Radio that the fan in him understands the consequences of endless bad football.
"I talk to a lot of fans, and the fans, they just seem like they have hope but it's been the same thing year after year after year," Barrett said. "It's like something going to have to change eventually. We gotta improve eventually. They can't just keep coming in and having a 7-9, 8-8 seasons. Like we give'em hope every year, but then we take it a way. We give them enough hope for them to want to come back next year. So we got to just put it together. Because I know as a fan I'm not going to keep going to seeing my team lose every game, lose every year. Y'all gotta do something to make me want to come there."
Kudos to Shaq for keeping it real.
Joe liked when Shaq said, 'We gotta improve eventually.' Sometimes Joe feels like that's the leadership theme of Team Glazer and Jason Licht.