Sunday Bowling Specials At Pin Chasers
January 14th, 2020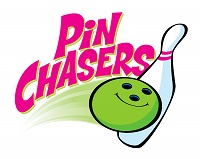 Sunday Breakfast Bowl
Breakfast & unlimited bowling for just $9!
Head to Pin Chasers from 9:00-11:00 AM every Sunday morning for the Breakfast Bowl!
2 hours of bowling, 2 eggs (your way), bacon and toast. And shoes are always free at Pin Chasers.
Sunday night, unlimited cyber bowling for just $10.99 kicks off at 9 PM. Reserve a lane now at Pin Chasers' three local locations.