Look Elsewhere
January 18th, 2020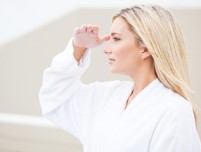 A good way to judge what a team may do in the draft is what happens in free agency. And if that is the case, an SI.com writer knows what the Bucs should do this offseason.
Connor Orr of SI.com thinks Bucs coach Bucco Bruce Arians is such an offensive genius, he doesn't need a turnover artist as his quarterback. Therefore, Orr believes the Bucs don't need a quarterback in the draft because they can find any warm body in free agency who can run his offense.
Cut ties with Jameis Winston: Bruce Arians doesn't have to dip into the rookie pool; there are plenty of veteran quarterbacks who will hit the market this offseason. But I can't imagine it's enjoyable to craft excellent game plans every week only to walk into the stadium completely unsure of how they'll play out. Winston's unpredictability may attract some coaches, but Arians should make a run with a more responsible player under center.
Joe just loves how these guys think anyone can produce under Bucco Bruce Arians, as if Andy Dalton can become Pat Mahomes, or Teddy Bridgewater can magically become Dan Marino, or Chase Daniel can become Drew Brees.
If someone's entire concept of offensive football revolves around one stat (picks) and one stat alone, then quit f@rting around and get a pure checkdown artist and re-sign that slug Nick Fitzgerald who will hand the ball off 40 times a game to running backs and fully waste two of the best receivers in the game, Mike Evans and Chris Godwin, not to mention the Bucs tight ends.
Oh, that's right. The Bucs don't have a running back. Silly Joe.