Grading The Bucs
January 1st, 2020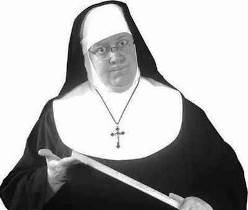 It's a good thing Joe isn't a high school history teacher. Joe would struggle with a student who worked hard, did serious research, but had too many inconsistencies on his term paper.
Grading the Bucs is a hard one. Guess one could say no playoffs means an "F" and Joe understands that line of thinking.
Maurice Moton of Bleacher Report tried to look at the big picture and he sees a "C" grade for the Bucs and their veteran coach, Bucco Bruce Arians.
In his season review, Moton makes a helluva good point.
If it can add a proven dual-threat running back and develop its defense into a solid group, Tampa Bay could make a move up the ladder in the NFC South.
This is spot on for a few reasons.
The Bucs conned themselves into believing they had a running attack. Well, they did have a running attack. Just not one that could be banked on. One could argue the Bucs choked away two wins by trying to play ground-and-pound in the second half with a lead, did nothing at all offensively and allowed an opponent to get back in the game and win it.
Even if Jameis Winston comes back the Bucs need a top-shelf running back. If he doesn't come back, you better believe the Bucs will need a running back. Badly.
Luckily, the draft is stocked heavily with running backs this year. But can the Bucs look themselves in the mirror and be honest with themselves and say, "Dammit, we need to get a stud running back and to hell if he can block so long as he can run."
First, the Bucs must admit they have a problem. Recent drafts suggest they cannot or won't come to grips with this.
As for Joe grading the Bucs? It's tough. Yeah, the team made a lot of headway defensively but in the process sacrificed the first half of the season hoping Vernon Hargreaves could turn around his career. When that blew up in their faces, they had to turn to rookies who, early in the season, were not yet ready to carry the mail.
A veteran corner signed in the offseason to step in for Hargreaves while he was struggling and loafing might have meant a win or two. Shame on the Bucs for not doing that!
Offensively, it's hard to argue with success. But as good of a season as Jameis had (with the positive stats), he fully melted down at home in the final two weeks of the season.
While the Bucs made strides, and there is actually hope in Tampa Bay now, Joe will give the Bucs a "C-" grade for the season.
Positive steps were made but there were also plenty of errors to drag the team down.