Season Officially Over For Mike Evans & Jordan Whitehead
December 18th, 2019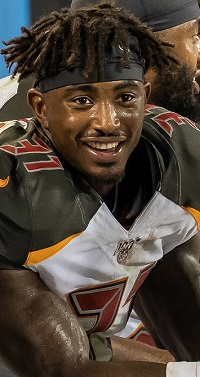 Two blown hamstrings; two starters to injured reserve.
The Bucs made it official today. Mike Evans and Jordan Whitehead are out for the remainder of 2019 on injured reserve.
Evans had a very Evans kind of year, though it's the first time he's played just 13 games. His previous low was 15. Evans finished with 67 catches for 1,157 yards and 8 touchdowns.
Whitehead, the second-year starter at safety, certainly played well for a fourth-round pick. In addition to his bone-crushing hits, Whitehead made his share of plays in the passing game, including his first career interception and nine official passes defensed, which is a lot for a safety.
It's unclear whether Evans will be able to play in the Pro Bowl next month in Orlando.