Rule No. 1 Is Simple: Pay Your Stars
December 17th, 2019
BY IRA KAUFMAN
Tampa Bay's dynamic duo are on the shelf, giving NFL defensive backs a temporary respite from a season-long onslaught.
Mike Evans has been joined by Chris Godwin on the All-Hamstring list, leaving Jameis Winston short of proven downfield targets heading into Saturday's home matchup against the Texans.
Although their season has been shortened, Godwin and Evans had enough time to establish themselves as the NFL's premier receiving tandem.
There's no debate about that distinction and they will be back next fall to terrorize defensive coordinators.
The 2019 Bucs have excelled in two areas — stopping the run and throwing to Evans and Godwin. Those are the dual team strengths that jump out on tape and on the stat sheet.
Godwin and Evans are both very good at their craft, but they are not the same … on the field or on the bottom line.
Evans was rewarded with a 5-year contract extension in 2018 that will keep him in pewter until at least 2024. He has reeled off six consecutive 1,000-yard seasons since becoming Jason Licht's initial draft selection as Buc GM in 2014.
Godwin's base salary this season is $677,000 and he is slated to hit the free-agent market in 2021. That's not going to happen. He's too skilled and too determined to be great. Whatever it takes, the Glazers will pony up the cash to keep him in Tampa.
Licht's "Astute" Pick
Together, they have been the key elements in the NFL's No. 1 passing attack. And the best news of all? Evans is 26 and Godwin is the baby at 23. That means lots of dark days for NFC South cornerbacks in the years to come.
In terms of production, Godwin is catching up to Evans … no mean feat.
He currently ranks second to the incomparable Michael Thomas with 1,333 receiving yards and is tied for second with 9 TD receptions. Godwin's 25 catches of at least 20 yards is No. 1 in the league and 63 of his 86 catches have generated first downs.
Evans is fourth with 1,157 yards and his 17.3 average yards per catch ranks No. 1 for all players with at least 60 catches. He has seven receptions of at least 40 yards and 54 of his 67 grabs have resulted in a first down.
These two game-breakers have a chance to etch their names into the NFL history books as one of the premier wide receiver tandems this league has ever seen. Bruce Arians and Byron Leftwich did a nice job of freeing them up against defenses that have little reason to respect Tampa Bay's ground game.
Both Evans and Godwin bring a physicality to the position that Arians craves. Godwin is tougher to bring down, proven by his 574 yards after the catch, tops among all receivers.
Following the departure of Adam Humphries, the Bucs moved Godwin into the slot this year to capitalize on his ability to make difficult catches in traffic.
The results have been spectacular for the third-round pick out of Penn State, the 11th wide receiver chosen in the 2017 draft. All things considered, Godwin ranks as the most astute pick in Licht's 6-year draft history.
Evans drops more balls than Godwin, but No. 13 is on a Hall of Fame trajectory. His career average of 80.7 yards per game ranks sixth all-time, well ahead of Jerry Rice, Terrell Owens and Randy Moss.
Entertainment Business
Keeping these two together for an extended period will be a financial challenge, but it's a priority because this team is fun to watch. Godwin and Evans represent double trouble for defensive coordinators and they've only just begun under this new coaching staff.
The average salary for Evans under his new deal is $16.5 million, so that's a fair ballpark figure for Godwin to pursue down the line. If that sounds like a lot of money, you're correct, but we're talking about a lot of receiver.
An added bonus for the organization is the fact neither Evans nor Godwin is a prima donna. They don't mope or sulk when the ball doesn't come their way and they've never been labeled as a diva.
Just call them special, two studs who dress side by side in the locker room and wear it well between the lines. You can bet Winston knows how fortunate he is to have targets this elite.
Despite their eventual impact on the salary cap, Godwin and Evans aren't going anywhere. Together, they have made this a fun team to root for.
The Bucs are in the entertainment business and rule No. 1 is simple: pay your stars.
Soon, Godwin will have his hands out. When that happens, he rarely comes away empty.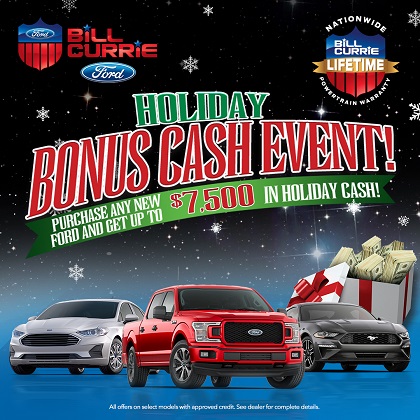 Ira Kaufman launched his professional NFL coverage in 1979, back when Earl Campbell was the toast of the league and Lee Roy Selmon was defensive player of the year. After a lifetime at The Tampa Tribune, "The Sage of Tampa Bay Sports" joined JoeBucsFan.com in July of 2016. His twice-weekly podcast and three columns per week appear here year-round and are presented by Bill Currie Ford. Tampa Bay's only Hall of Fame voter is a regular on SiriusXM Mad Dog Radio and a part of the FOX-13 Tailgate Sunday show, in addition to his other appearances. You can hang out with Ira during every Bucs road games at Buffalo Wild Wings. His schedule is linked here.