Embarrassing
December 29th, 2019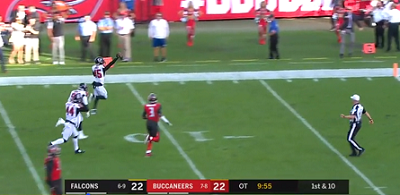 It doesn't matter how Jameis Winston found his way to 30 interceptions and an NFL record 7 pick-six throws in one season.
It's just a downright embarrassing predicament for Bucs fans, all part of an embarrassing finish to the season.
And the game is supposed to be all about the fans, right?
That's how Joe feels right now: embarrassed. It won't be fun to wear the ol' Bucs t-shirt in Publix anytime soon after two consecutive home losses that should have been wins.
The Bucs went out and hired allegedly the NFL's greatest quarterback guru and he couldn't make the Buccaneers QB better overall.
The two-time NFL Coach of the Year was supposed to educate his team on the nuances of winning close games. He didn't get it done.
Things are better than they were this time last year. Absolutely. But the embarrassment factor is very similar.
"We stop ourselves all the time," said little-used Cameron Brate after the game on the Buccaneers Radio Network.
General manager Jason Licht said before the game that Bruce Arians is a joy to watch in action, "Bruce knows what he wants. He knows what he needs. It's great to work with a guy like that."
Joe hopes Licht is right, because the Bucs need just the right changes in personnel that can turn almost winners (aka losers) into winners.
Something just feels off with the mentality of this team. All those slow starts and sour finishes. Embarrassing.