Bruce Arians: "There's So Much Great Stuff And So Much Horrible Stuff"
December 29th, 2019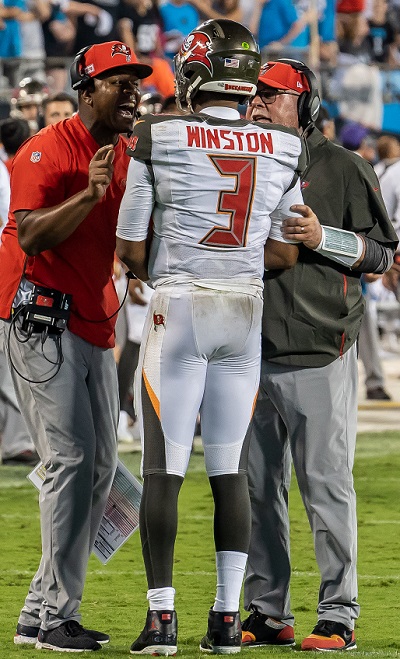 Whoa!
Bucco Bruce Arians sounds like a man firmly on the fence when it comes to America's Quarterback, Jameis Winston.
After today's overtime loss to the Falcons at the Den of Depression, the Bucs head coach was asked to reflect on the good things Jameis has done this season.
"There's so much great stuff and so much horrible stuff," Arians told the Buccaneers Radio Network.
"That's what makes it tough to decide," he added, noting Jameis' future will be an organizational decision.
Sure, Arians might just be saying what he needs to say for the sake of team negotiations with Jameis, but that's really not Arians. He's the same guy who said weeks ago that free-agent-to-be linebacker Shaq Barrett wasn't going anywhere.
Joe has long written that nobody scripts a soap opera like the Bucs. Nobody!
Jameis ending the season on a pick-6 after a kicker meltdown leads to overtime. That's so Bucs. So is not knowing about your quarterback's future after five full seasons.