Time To Bench Or Sign Jameis Winston
November 3rd, 2019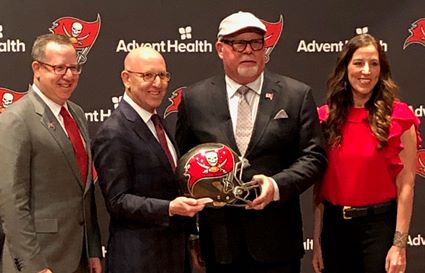 Here the Bucs sit at 2-6 after today's gut-wrenching overtime loss in Seattle.
A playoff berth is just a fantasy and, as of now, the Bucs have no quarterback for next season.
So it's time to make an executive decision.
The vaunted, 67-year-old quarterback whisperer, Bruce Arians, and his army of assistants have watched Jameis Winston for a full offseason plus half a season of games. Team Glazer and Jason Licht have known Jameis for nearly five years.
They know what they have — whether they want to admit it or not.
The smart move is either to bench America's Quarterback now and let the world know you've taken him out of your future plans, or make Jameis a contract offer.
Sitting on the fence makes little sense. As Joe has written, you either play for the playoffs or you play for the draft. That includes the starting quarterback who becomes a free agent after this season.
Make a call, Bucs.
Show fans that this team has a clear plan and a direction, and is willing to make a very difficult decision at a very difficult time.