"The Training Wheels Off; I Ain't Comin' Out No More"
November 5th, 2019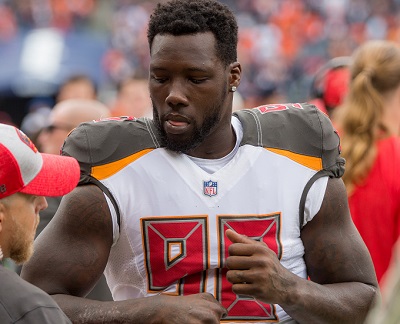 Jason Pierre-Paul mic'd up?
You better believe that excitedly sent Joe to the fridge for pre-listen snack.
The good folks at Buccaneers.com have shared their compilation of JPP wearing a hidden microphone during the gut-punch overtime loss to the Seahawks on Sunday. It's all in the YouTube video below:
Aside from the fun of it all, JPP talks to Bucs linebacker Kevin Minter at the end of the video and lets him know "the training wheels off; I ain't comin' out no more."
That appears to be a reference to JPP playing 96 percent of the snaps against Seattle, which is the kind of load JPP is used to carrying.
Joe's intrigued by that thought from JPP because the Bucs are out of the playoff chase and JPP is a free agent after the season. How long will JPP be allowed to play nearly every snap? Will he be re-signed soon? If not, will those snaps go to a player like rookie Anthony Nelson who could use them to develop?
Enjoy the video.