Rotation Shift/Elimination On Bucs' D-Line
November 4th, 2019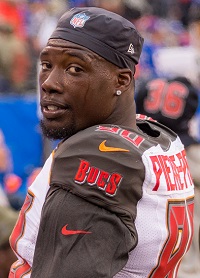 The snap counts from yesterday's game revealed an intriguing trend along the defensive line.
First, Shaq Barrett played 99 percent of the snaps (74 total) in an overtime game. That would stand out as a total madman effort, but Jason Pierre-Paul bounced back from his season debut last week following a broken neck to play 96 percent of the snaps (72 total) yesterday. Jiminy Christmas! JPP is one special athletic freak.
Most interesting to Joe was Vita Vea getting bumped up to 80 percent of the snaps, his high for the season. And it's about freakin' time. In five of the seven previous Bucs games, Vea played two-thirds or less of the snaps. Ndamukong Suh was at 81 percent yesterday, right about his average.
So the Bucs rode their top horses hard on the D-line, and the guys played rather well and the Bucs still lost. Ugh.
Yes, Joe realizes Carl Nassib left the game early with a groin injury.
Back to Vita, he was not on the field when Cris Carson busted a 59-yard run up the gut, one the featured Beau Allen and Ndamukong Suh missing tackles, followed by Jordan Whitehead and Mike Edwards.