Soft, Broken Blitzing
November 7th, 2019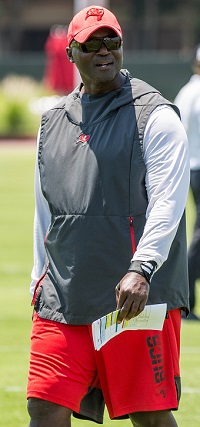 You just can't make this stuff up.
The Bucs play for a defensive coordinator renowned for blitzing repeatedly, except it seems like Todd Bowles doesn't know how to teach it.
What else can Joe conclude after Bucco Bruce Arians said yesterday that the Bucs didn't blitz with the right mindset because blitzers were overly concerned with containing Russell Wilson instead of drilling him or disrupting him?
How do Bucs players not understand the blitz concept? Get in your darn blitz lane and get after it with your freakin' hair on fire.
The game plan was to blitz Sunday. The Bucs blitzed on 76 percent of Wilson's dropbacks, the highest rate by any NFL team anywhere over the past 3 1/2 seasons. But the players didn't seem to understand the concept completely.
Joe is speechless.
Things are happening that simply shouldn't be. Perhaps someone will blame it on travel-related brain fog?