Major Pass Coverage Blues
November 20th, 2019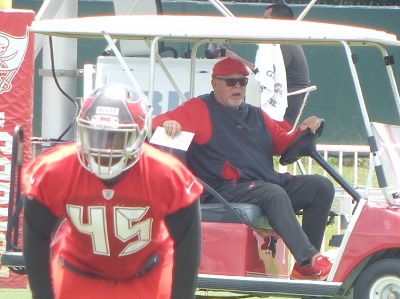 The tribesman over at Pro Football Focus focused their microscopes this week on Devin White and were left in disbelief.
The high-profile stats nerds determined that pass catchers White was assigned to cover Sunday were targeted 11 times.
And guess what happened? Per the PFF Tribe, the Saints and Drew Brees completed all 11 passes.
In an analysis of the top draft picks of 2019 (White was selected No. 5 overall), the Tribe also noted White was covering Saints stud receiver Michael Thomas four times and those four completions netted 67 yards and two first downs.
Yes, White was painted by Bucs management in the spring and summer to be a savior linebacker — on the field and off. He might get there, but he still has a long way to go — along with a Bucs defense that allows 30-plus points per game. Call that the Todd Bowles way.