Todd Bowles' Horrid Jets Defenses
March 24th, 2019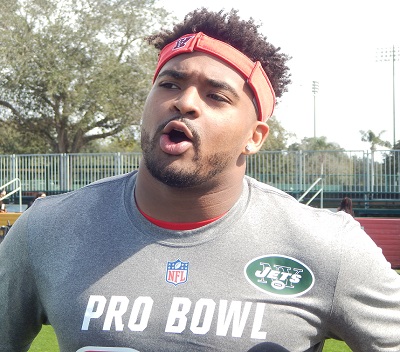 Yes, Joe has heard from many smart football people that Bucs defensive coordinator Todd Bowles is a defensive wizard, a brilliant defensive coordinator who can adapt.
Well, then what the heck happened to his Jets defenses?
For those unaware, Bowles was Jets head coach the past four seasons. He had one winning season, a year in which he got a miracle wire-to-almost-wire campaign from Ryan Fitzpatrick, the last legendary season from Darrelle Revis, plus monster years from Sheldon Richardson and former longtime Jets linebacker David "Hitman" Harris.
It is was all downhill from there for the Bowles/Jets defense, culminating in the team allowing more than 30 points per game over the last 10 games of 2018.
The Jets had an invisible pass rush in 2017, with their leading sacker at five for the season. Last year they improved in that area, but relentless blitzing (30 percent of snaps) led to too many big plays coughed up.
Most Bowles fans blame the general manager and personnel decisions, while most Jets fans were relieved when Bowles was fired, "Toilet Bowles" was a common wise crack.
Joe talked to Jets Pro Bowl safety Jamaal Adams about Bowles at the Pro Bowl. His words are ringing in Joe's ears.
"Be ready to play man, man-to-man, zero, you better be ready to cover," Adams barked about his fired head coach.

"Because he going to make you cover and he wants guys that can cover and that can blitz and do it all. He not the head coach now. So I can't anything more. But on defense, just expect a guy that's going to give it his all and a guy that you definitely want to play for."
Do the Bucs have the guys that can cover, especially when compared to other secondary's across the NFL? No chance.
Joe sure hopes Bowles displays his versatility this year in Tampa. If he goes all Coach My Scheme, it's not going to be pretty.