Leftwich Denies Tipping Pitches
November 1st, 2019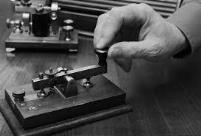 There is a new drinking game sweeping the Tampa Bay region. Joe just hopes folks use a rideshare service after playing.
It could get dicey on gamedays.
What is this new drinking game, you ask? Why it's the Peyton Barber-Up-The-Middle-On-First-Down Game. Every time Barber runs up the middle on first down — drink!
In the past two games, Barber's number has been called 18 times, all for runs between the tackles. Of those 18 carries, 10 came on first down.
Sense a pattern?
Well, apparently Bucs offensive coordinator Byron Leftwich does not. Or chooses not to.
Yesterday when Leftwich met the fourth estate for his weekly presser, Joe asked Leftwich about all of Barber's runs coming between the tackles and over half coming on first down in the past two games. Are perhaps the Bucs indirectly and Barber directly telegraphing to the defense what is coming just by his mere presence on the field.
Leftwich had a short, direct one-word answer to Joe's question.
"No."
Well, Leftwich may not think he is tipping pitches with Barber, but don't you think defensive coaches have picked up on how Barber rarely runs outside and mostly runs on first down?
Does Leftwich really believe Pete Carroll just fell off the Starbucks truck? If dudes in bars can predict what is coming with Barber on the field, you don't think folks making six- and seven-figures a year who have access to all sorts of video won't figure this out?
And it is not like Barber has suddenly turned into Mike Alstott, dragging half the defense with him when he blows through its teeth. Barber's current yards-per-carry average (3.3) is the worst of his ho-hum career.
Why is it the Bucs embrace if not celebrate subpar talent and production?
Barber runs up the middle on first down so often it is like Leftwich is sending defenses a Candygram.