"I've Been Voting A Lot"
November 30th, 2019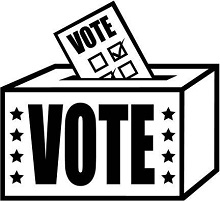 The Buccaneers have a man of action on the roster, a man taking responsibility for his own success and notoriety.
He's got 12 1/2 sacks through 11 games and his name is Shaq Barrett. Hopefully, Team Glazer has a sculptor ready if Barrett gets to 17 sacks, which would set a new Buccaneers single-season record.
A Shaq statue erected somewhere in town would be fun. And considering Bucs fans don't get to celebrate January excitement, perhaps ownership will decide to get creative in the offseason.
Shaq himself is caught up a bit in the hype surrounding him. As he told Buccaneers.com in a video posted this week, he wants to get to the Pro Bowl in a bad, bad way.
So much so that he is banging away on his computer to help get himself to the game."I've been voting a lot," Shaq said, adding that his family is, too.
Joe presumes Shaq's voting is done when he is not watching film or thinking about what team will guarantee him $30 million this offseason as part of a monster contract.
Wanna step up as a Bucs fan? You can vote for Shaq and Mike Evans and Chris Godwin by clicking the photo below that will take you to the Pro Bowl voting site.