Put Vernon Hargreaves On The Trading Block
October 13th, 2019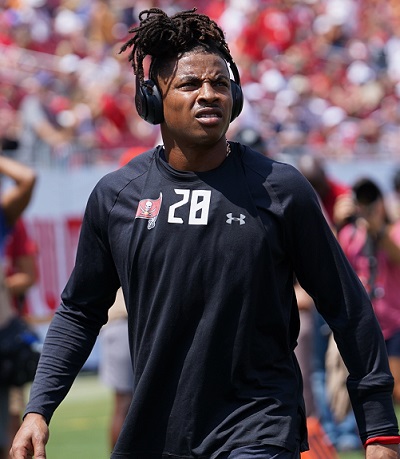 Yes, the totality of Vernon Hargreaves' Bucs career has earned the "B" word.
As the No. 11 overall pick in the 2016 NFL Draft, Hargreaves is a bust.
Just ask yourself what his trade value is? Joe will answer it for you, just about nothing.
The fifth-year option in Hargreaves' contract next season is worth about $9 million to $10 million. And there's about zero chance the Bucs actually cough that up. That's not what you pay a cornerback who might be a decent nickel or a solid No. 3 on a good team.
Tampa Bay drafted cornerbacks Sean Murphy-Bunting (second round) and Jamel Dean (third round) this offseason. And Bucco Bruce Arians calls Carlton Davis his best cornerback. The writing is in thick red marker on the wall when it comes to Hargreaves. So Joe thinks the Bucs should start shopping Hargreaves tomorrow.
Maybe there's a GM who loved him in the draft or a coach who thinks he's been undercoached in Tampa. Maybe the Bucs can score a sixth-round pick from a needy team. (Remember, there was actually a coach dumb enough to give former Bucs rock star general manager Mark Dominik a second-round pick for a stiff like Gaines Adams.)
Joe simply cannot think of one reason not to shop Hargreaves. No, Joe didn't write "cut the guy tomorrow." Joe just can't see Hargreaves in the team's future so cut the cord now and get something in return.
That's typically what smart teams do with players that have no real value to the organization.
The trade deadline is Oct. 29.