Gameday Tampa Bay
October 13th, 2019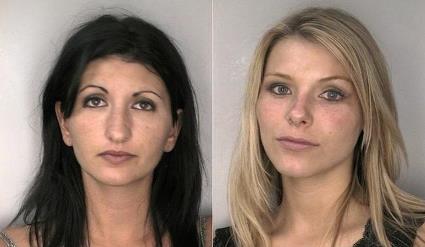 Game 6
Stinking Panthers (3-2) vs. Bucs (2-3) at London
Kickoff: 9:30 a.m.
TV: NFL Network, WMOR-TV Channel 32. This game will not be broadcast on NFL Sunday Ticket.
Radio: Buccaneers Radio Network WXTB-FM 97.9 in the Tampa-St. Petersburg region; 97.9 FM ESPN Radio in Tallahassee (Transmisiones de radio en español en WTMP-FM 96.1 y WMGG-AM 1470 en Tampa); SiriusXM Channel 81.
Weather: Not bad football weather despite the game being played overseas. At kickoff, per AccuWeather.com, the temperature in London is expected to be 59 and should remain steady through the game. There is a chance of showers near the end of the first quarter.
Odds: Per the Mirage in Las Vegas, Stinking Panthers -2.5, O/U 47.5.
Outlook: Could this be a do-or-die game? It could be. Falling to 2-4 is not an insurmountable mountain to overcome but for the Bucs to have a prayer of a wild card, then the team would have to finish 6-4 after the bye, which is next weekend. For a realistic shot at a wild card, more likely they would have to close the season at 7-3 to finish 9-7. Joe isn't sure this team has that in them. So they really must win today. A loss today will likely push many of Bucs fandom into full-blown apathy. And the hardcore fans will be preparing for the draft before Halloween. Once again. Same as it always was. Same ol' Bucs. Somehow, the Bucs are going to have to find an answer to the right side of the offensive line with both Alex Cappa and Demar Dotson out likely for the next couple of games. This also tells Joe that tight end O.J. Howard will not be used much as a weapon as he will be held back to block. Defensively the Bucs have to somehow find an answer to the train wreck that is the secondary. It is just galling to Joe all the draft capital this team has spent on defensive backs the past four years and have virtually nothing to show for it. If the Bucs don't slow down Stinking Panthers backup quarterback Kyle Allen — and we all know how well the Bucs play down to backup and rookie quarterbacks — this could be a very long morning and by noon we should know if we should start monitoring the draft or not. Today would be a very nice day for Devin White to show people that he's really on the Bucs' roster. Not just a rumor.
Trinkets: Stinking Panthers QB Kyle Allen passed for 181 yards and a touchdown without a pick last week. He is the first quarterback in the Super Bowl era to have zero picks while winning his first four starts. Allen has at least two touchdowns and no picks in two of his past three road starts. … RB Chrisitan McCaffrey matched a career-high with 237 yards from scrimmage (176 rushing, 61 receiving) & 3 touchdowns (2 rushing, 1 receiving) last week. He joined Hall of Famer Thurman Thomas (1991) as the only players with 500 or more rush yards (587) and 250 or more receptions yards (279) in a team's first 5 games in NFL history. Has 371 scrimmage yards (123.7 per game) and 3 touchdowns (2 rush, 1 receiving) in his last three games against the Bucs. … Rookie RB Reggie Bonnafon had a career-high 80 rushing yards and his first career rush touchdown last week. … WR D.J. Moore had 6 catches for a team-high 91 yards in Week 5. He had 9 catches for 89 yards in Week 2 meeting with the Bucs. Moore looks for his third game in row vs. NFC South teams with 80 or more receiving yards. … WR Curtis Samuel has caught a touchdown in two of his last three road games. Samuel is looking for third game in a row against the Bucs with 5 or more catches and 85 or more yards receiving. … TE Greg Olsen had 6 catches for 110 yards in Week 2 meeting. … LB Luke Kuechly had a team-high 12 tackles and a pass defended last week. Kuechly had 18 tackles in last meeting with Bucs. Since 2012, Kuechly leads the NFL in tackles (1,004). … De Mario Addison had a sack and a forced fumble in Week 5. He has 7 sacks in past 6 games against the Bucs. Addison is looking for his fourth in row with a sack. … Rookie LB Brian Burns had a sack, a forced fumble and a 53-yard scoop and score last week. Burns leads all NFC rookies in sacks with 3.5. … DT Gerald McCoy had 54.5 sacks in 9 seasons (2010-18) with the Bucs. … QB Jameis Winston had 204 pass yards and 2 touchdowns against no interceptions last week. Has 824 pass yards (274.7 per game) and 4 touchdowns without a pick in his past 3 games against Carolina. … RB Peyton Barber had 82 rush yards and touchdown in Week 2 meeting. Looks for for his third in a row against Carolina with a rushing touchdown. … RB Ronald Jones has at least 70 yards rushing in 3 of past 5 games. … WR Chris Godwin had 7 catches for a team-high 125 yards receiving and two touchdown catches last week. He leads the NFL with 6 touchdown catches and ranks third in receiving yards (511). Godwin has 625 receiving yards (104.2 per game) and 8 touchdown catches in his past 6 games. … WR Mike Evans has 4 touchdowns catches in his past 3 games. Since 2014, Evans ranks fourth in the NFL in receiving yards (6,471) and receiving touchdowns (44). … LB Shaq Barrett leads the NFL with 9 sacks. He had 3 sacks in last game against Carolina, all in the third quarter. … LB Lavonte David is the only player with 900 or more tackles (919), 20 or more sacks (21.5) and 15 or more forced fumbles (18) since 2012. David looks for his fifth game in row against Carolina with 7 or more tackles. … LB Kevin Minter had a team-high 10 tackles in Week 5. Minter looks for his third in row with at least 9 tackles. … CB Vernon Hargreaves had a career-high 12 tackles and a pass defended in Week 2 meeting. Hargreaves is looking for his third in row against Carolina with a pass defended. … Rookie CB Sean Murphy-Bunting had 5 tackles and first-career interception in Week 5. … S Jordan Whitehead had 5 passes defended in the past 2 games and looks for his third game in a row with at least 2 passes defended.