Gameday Tampa Bay
October 6th, 2019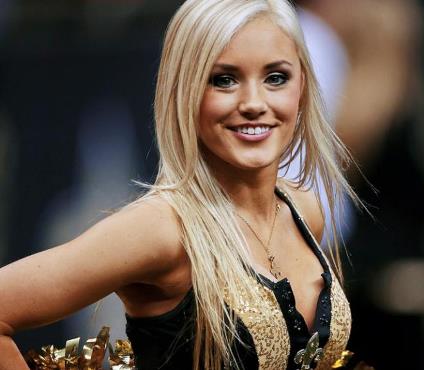 Game 5
Bucs (2-2) at Saints (3-1)
Kickoff: 1 p.m.
TV: WTVT-TV Channel 13, DirecTV/NFL Sunday Ticket Channel 712.
Radio: Buccaneers Radio Network WXTB-FM 97.9 in the Tampa-St. Petersburg region; 97.9 FM ESPN Radio in Tallahassee (Transmisiones de radio en español en WTMP-FM 96.1 y WMGG-AM 1470 en Tampa); SiriusXM Channel 99.
Weather: It is powerfully humid in the Big Easy this weekend. You work up a sweat just lifting your glass of beer. Thankfully, New Orleans has a roof over its stadium. While fans will have air conditioning, tailgaters will brave temperatures in the mid-80s, per AccuWeather.com. After the game, when it's time to head back to the French Quarter to guzzle more alcohol, it is expected to be 86 with clouds in an out all day. Joe will type it again: If there is a better city to tailgate before a game, Joe has not heard of one.
Odds: Per the Mirage in Las Vegas, Saints -3, O/U 45.
Outlook: Big game for a lot of reasons. The Bucs could be in first place in the NFC South by late afternoon. How twisted is that? When is the last time the Bucs could say they are in first place in early October? But also this game means so much more. Sure, a loss would not be good, but hardly fatal. A win, however, is big in trying to figure out the progress of Bucco Bruce Arians. This team is notorious for having a big win, and then getting its nose rubbed in the dog-doo the next week. Heck, it has happened this season already. The very next game after beating the Stinking Panthers on the road, they shat the bed by choking away a double-digit lead in the second half and losing to a rookie quarterback making his NFL debut. And here the Bucs are facing another backup quarterback, Teddy Bridgewater, who was a fairly decent quarterback as a starter, a Pro Bowl and a playoff quarterback until he blew out a knee. Of course, America's Quarterback, Pro Bowler Jameis Winston's career has been pot-marked by roller coaster rides — looking like a Hall of Fame quarterback to a guy who shouldn't start for his high school team. Which Jameis are we going to get today, Good Jameis or Bad Jameis? You just know the haters lurk beyond the shadows just drooling in anticipation of resuming the drumbeat to run him out of football if he has another 49ers-like game today. For the Bucs and Jameis to move past the "Same ol' Bucs" moniker, a win today would be key. And if the Bucs win today, will we be allowed to tease ourselves thinking about — ssshhh! — playoffs?
Trinkets: Bucs QB Jameis Winston passed for 385 yards with 4 touchdowns against one interception last week. Looks for his third in row with 375 or more pass yards and 3 or more touchdown passes. Jameis has 970 pass yards (323.3 per game) and 6 touchdowns against 2 interceptions in his past three road starts against the NFC South. … RB Peyton Barber had a rushing touchdown last week. Looks for his third in a row on the road with a rush touchdown. … RB Ronald Jones had his second career rushing touchdown in Week 4. He has 70 or more rush yards in 3 of his past 4 games. … WR Mike Evans had 89 receptions yards and a touchdown catch last week and is tied for an NFL lead with 4 touchdown catches in 2019. Has 233 receptions yards (116.5 per game) and receiving a touchdown in his past 2 against New Orleans. … WR Chris Godwin led the Bucs with career highs in receptions (12) and receiving yards (172) and had 2 touchdowns in Week 4, his second-career game with 2 or more. Godwin has 6 receiving touchdowns in his past 5 games and has 2 touchdown catches in his past 3 against New Orleans. … TE Cam Brate had 2 receiving touchdowns in his last game against New Orleans. Brate is 1 of 5 TEs with 20o or more touchdown catches (21) since 2016. … LB Shaq Barrett had a sack and a forced fumble in Week 4. He leads the NFL with 9 sacks, tied for most by player in team's first 4 games of season since 1982. Is 1 of 3 players with a sack in each of first 4 games of 2019. … DT Ndamukong Suh had a 37-yard scoop-and-score last week, his second-career touchdown. Suh had 1.5 sacks in his last game against New Orleans which was in the 2018 NFC title game. … LB Lavonte David had his 11th career interception last week, second-most by a linebacker in Bucs history. David is the only player with 15 or more forced fumbles (15) and 10 or more interceptions (11) since 2012. … Saints QB Teddy Bridgewater completed 23 of 30 passes (76.7 percent for 193 yards last week. Looks for his start in which he has three straight games of 70 completion percentage or better. … .RB Alvin Kamara had 89 scrimmage yards (69 rushing, 20 receiving) last week. Kamara kills the Bucs. He has 508 yards of offense (127 per game) and 6 touchdowns (4 rushing, 2 receiving) in 4 career games against Tampa Bay. Kamara is looking for his third straight home game against the Bucs where he has at least 140 yards of offense and two touchdowns. Among running backs since he entered the league, Kamara ranks second in touchdowns (33), second in receptions (182) and fourth in offensive yards (3,625). … WR Michael Thomas led New Orleans with 9 receptions for 95 receiving yards last week. Since 2016, Thomas leads the NFL with 355 receptions & has 15 games with nine or more catches, tied for most in the NFL. Thomas has 47 receptions for 535 yards (107 per game) & a touchdown catch in five career games against the Bucs. Thomas is looking for his third straight game against the Bucs with at least 10 catches. … WR Ted Ginn shows up in NFC division games. He has a touchdown catch in his last three NFC South games as well as a touchdown catch in his last three home games against the Bucs. … DE Cam Jordan had 2 sacks the last time these two teams met. In has a sack in 3 of his past 4 home games against the Bucs. Since 2013, Jordan is 1 of 2 players (J.J. Watt is the other) with 60 or more sacks (64.5) and 30 or more passes defended (37). … S Vonn Bell leads the Saints with 10 tackles and had two fumble recoveries and a forced fumble last week. Jordan is 1 of 3 players (DeForest Buckner and Cory Littleton) with 10 or more tackles, a fumble recovery and a forced fumble all in the same game. Bell is looking for this sixth straight home game with at least seven tackles. … CB Marshon Lattimore had his 11th career game with 2 or more passes defended last week. He had two passes defended a forced fumble and a pick. Lattimore has at least one pass defended in his last four games against the Bucs.